Sciatica Relief at Central Connecticut Chiropractic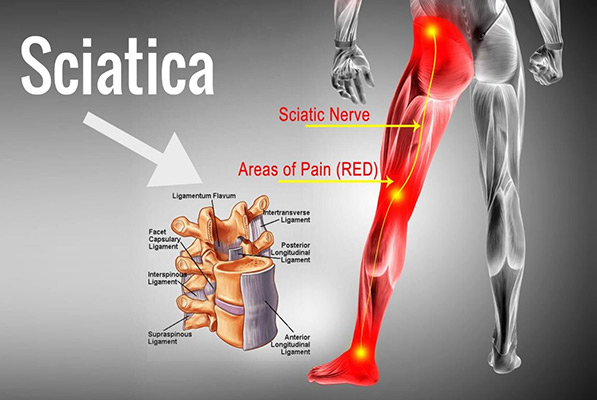 Sciatica – you've probably heard the term before, but few know what all this condition entails. Essentially sciatica, which can also be referred to as sciatic neuralgia, is the pain that radiates out from the sciatic nerve. The nerve is the longest in the body, and it can affect the back, buttocks, and even down through the legs, causing pain, numbness, and a feeling of weakness.
What are the Symptoms of Sciatica?
Aside from the obvious pain that occurs in the lower back with this condition, there are also other symptoms that can result due to sciatica. Often times, those that have an irritated sciatic nerve will also experience pain or numbness in the buttocks and one or both of the legs. The pain can even radiate all the way down to the feet and toes.
A tingling sensation or sharp and shooting pains can also travel through these areas of the body, making prolonged sitting and standing a challenge. Dr. DiRubba will address the symptoms you are having, in order to create an effective treatment plan specific to you.
How Can Sciatica Be Treated?
With the proper chiropractic care from Central Connecticut Chiropractic, your sciatica pains will be addressed after your symptoms have been evaluated. By using proven techniques, Dr. DiRubba will work to realign your spine and relieve your sciatic nerve of the pressure that's causing your pain.
Get Started Today
Contact Central Connecticut Chiropractic today to learn more about how your spine and disc alignment can be improved to rid your lower back of pain.
---
Sciatica Relief Cheshire, Wallingford & Southington CT| (203) 272-3239