Antibiotics and Brain Function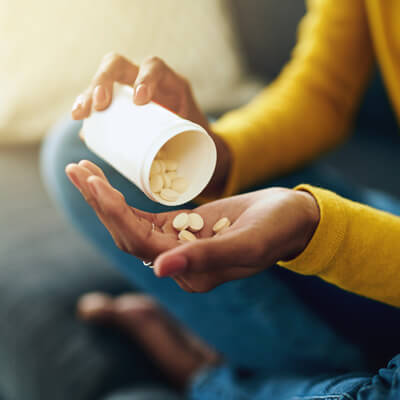 The human gut microbiome comprises a huge number of microorganisms. Evidence from neuroscience researchers demonstrates that microbiota is essential for the development and maturation of brain systems. Antibiotics are amazing life-savers, but they can have a negative impact on the brain.
Doctors have recently documented more cases of seriously disrupted brain function in people, especially the elderly, taking antibiotics other than penicillin.
NEUROLOGY
Bhattacharyya, S. Darby, "Antibiotic-Associated
Encephalopathy: April 5, 2016): P3.383.
CONTACT US

---
Supporting Resources
"Antibiotics can negatively impact the physiology and psychology of patients."
CELL REPORTS
More, L. Link between Antibiotic-Induced Changes in
Gut Microbiota Hippocampal Neurogenesis, 5(16)
Many distinguished researchers and physicians have concluded that the answer to disease is not to create stronger
drugs, but rather strengthening the body's natural defense network.
ROBERT ROUNTREE, M.D.
Immunotics: A Revolutionary Way to Fight Infection,
Beat Chronic Illness, and Stay Well. Aug. 28, 2000
Antibiotic use during pregnancy is associated with increased rates of schizophrenia, autism, anxiety, and depression later in the child's life.
FRONTIERS IN PSYCHIATRY
Tamar L., "Stress and the Commensal Microbiota: Importance
in Parturition and Infant Neurodevelopment." 02 Feb 2015
Children who had received antibiotics in the first 6 months of life had significantly lower overall cognitive and verbal comprehension abilities, increased risk of problems with impulsivity, hyperactivity, attention-deficit hyperactivity disorder, and anxiety issues.
PSYCHOPHARMACOLOGY
Slykerman R. Coomarasamy C. Wickens K. Exposure to antibiotics in
the first 24 months of life and neurocognitive outcomes at 11 years of
age. 2019 May;236(5):1573-1582
"Emerging evidence indicates that antibiotic induced gut dysbiosis impairs mental health."
BRAIN, BEHAVIOR AND IMMUNITY
Frolich, E. Farzi, A.Mayerhofer, R. Cognitive Impair of
antibiotic-induced gut dysbiosis. 2016 Aug;56:140-55
---
Antibiotics and Brain Function | (203) 272-3239