Pregnancy Chiropractic at
Central Connecticut Chiropractic
A Better Pregnancy and Successful Delivery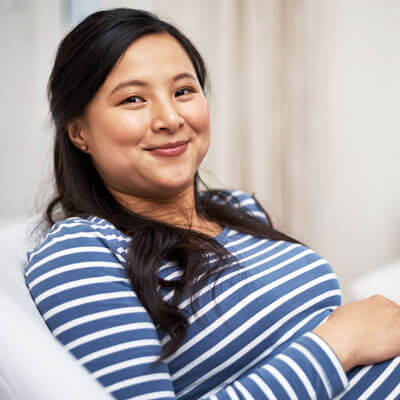 More and more women are seeking chiropractic care during pregnancy to help them feel comfortable and allow for easier labor and delivery. Many common issues that women experience during pregnancy can be helped with chiropractic care including:
Low Back Pain
Headaches
Sleeping Issues
Nausea
Heartburn
A Healthier Mom and Baby
At Central Connecticut Chiropractic, we see women from preconception all the way to the birth of your new baby and often check your newborn for nerve interference after they're born. Dr. DiRubba is passionate about empowering you to have the successful pregnancy and delivery that you want and deserve.
Cesarean sections are on the rise, and he takes the responsibility of educating his patients on the benefits of natural birth seriously. In the past, Dr. DiRubba has received Fellowship in Pre & Post Natal care and has worked with many midwifery clinics, discovering firsthand that receiving chiropractic care during pregnancy benefits both mom and baby.
All women should be encouraged to be checked by a Chiropractor who specializes in pregnancy and pediatrics to see if spinal and pelvic misalignments are causing stress to you and/or the baby, as well as help you prepare for the best possible birthing experience.
Get Started Today
If you have any questions or would like to schedule an appointment, contact Central Connecticut Chiropractic today!
CONTACT US »
---
Pregnancy Chiropractic Cheshire, Wallingford & Southington CT| (203) 272-3239