Meet the Doctors at
Central Connecticut Chiropractic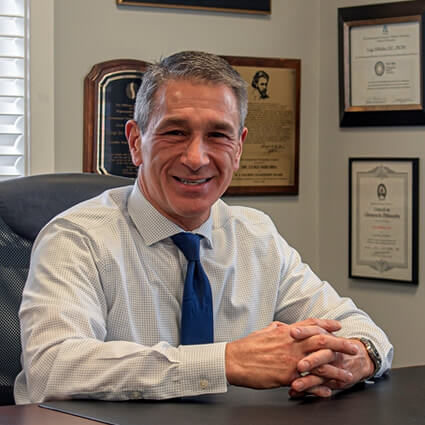 Dr. Luigi DiRubba D.C., F.I.C.P.A.
I was born and raised in New York. In 1979, after injuring my neck in a wrestling match, I was rushed to the hospital semi-paralyzed, placed in traction, and highly medicated. After held in traction for four days, none of the doctors had answers.
While in the hospital, my Uncle Sal took one look at me and told my parents, "He needs to see my chiropractor, Dr. Larry Markson."
Within a matter of days, I started to feel again and continued my care through my teenage years (with many more sports injuries). One day my chiropractor asked, "What do you plan to do with your life?" In typical teenager fashion I answered, "Haven't figured that out yet." His response was, "You have calling, you need to be a Doctor of Chiropractic." That is where it all began.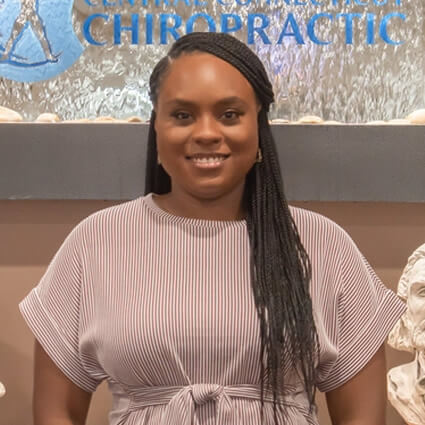 Dr. Connie-Sue Larcher, D.C.
Dr. Connie was born on the small island of St. Lucia and emigrated to the U.S at the age of 15 yrs. old. From a young age, she always had the aspiration of being a doctor. As she got older, she started leaning more towards the holistic side of medicine but had no clue what direction she wanted to go. In 2015, her mom started experiencing excruciating back pain. After visits to different doctors and having multiple tests done, no one was able to tell what was wrong and no treatment relieved the pain and discomfort her mom was experiencing. As a last resort, she went to a chiropractor and within a few days, she felt remarkably better. From that point it became her mom's mission to get everyone in her household under chiropractic care. After seeing how chiropractic helped her mother, she had to experience it for herself. After her first adjustment and a conversation with her chiropractor about all the benefits of chiropractic care, Dr. Connie's chiropractic journey started.
---
Meet the Doctors at Central Connecticut Chiropractic | (203) 272-3239