Golf Performance and Chiropractic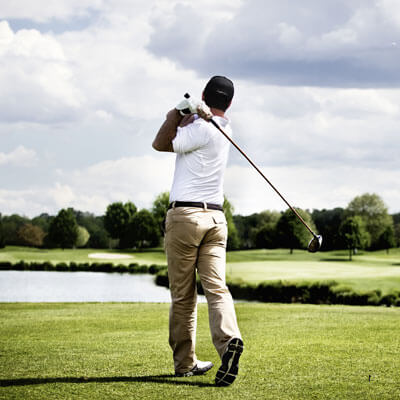 Golfers have been benefiting from Chiropractic care for many years; however, it has only recently been receiving attention from the media. Golfers of all types, from the weekend warrior to the PGA touring pro, utilize Chiropractic because it is a natural method to better health and performance.
"Chiropractic care has been an instrumental component of my sports performance and preventive health strategy."
NOTAH BEGAY, III
Four-time PGA tour champion
CONTACT US

---
Supporting Resources
"I've been going to a Chiropractor for as long as I can remember. It is as important to my training as the practice of my swing."
TIGER WOODS
Four-Time Masters champion
A scientific study has confirmed what many golfers have already discovered; Chiropractic care can improve your
golf swing and as a result how far you can hit a golf ball. Costa, S. Shibaba, Y. Giavarotti, L. Compagnoni, D. Effect of spinal manipulation with stretching compared with stretching alone on full-swing performance of golf players.
Journal of Chiropractic Med. Dec 2009, p.165-170
Three-time PGA major winner, Jordan Spieth has received regular chiropractic care since he was 14 to prevent injuries and optimize overall health and athletic performance.
Low back pain is the number one injury sustained by golfers, accounting for 34.5% of all golf injuries.
Sports Health, July/August 2013
"One thing I know through experience is that I need to keep seeing my chiropractor, even when I have a few weeks off from golf. Getting on-going chiropractic care helps me to stay injury-free. It also helps me to deal with issues when they begin, so that they don't turn into bigger injuries down the road."
PADRAIG HARRINGTON
Three-time PGA Major Champion
---
Golf Performance and Chiropractic | (203) 272-3239