Spinal Function and Hormonal Health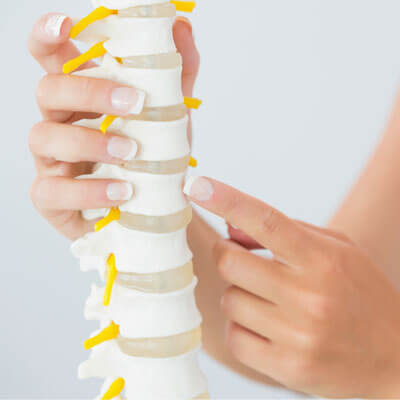 The limbic system is the area of the brain that maintains homeostasis and the hypothalamus is perhaps the most important part of the limbic system. When the body is in a state of homeostasis, the precise amount of hormones are released into the bloodstream and the body functions smoothly; but when the control mechanism malfunctions, the results can be severe and even life altering.
"The hypothalamus receives signals from all possible sources in the nervous system, thus the hypothalamus is a collecting
center for information concerning the internal well-being of the body, and in turn, much of this information is used to control secretions of the globally important pituitary gland."
GUYTON'S PHYSIOLOGY
10th Edition, Philadelphia, WB Saunders Publishing Company, p. 935
CONTACT US

---
Supporting Resources
"With few exceptions, hormone deficiency or hormone excess is the result of pathologic manifestations in the neural pathways that supply the hypothalamus."
HARRISON'S PRINCIPLES OF INTERNAL MEDICINE
14th Ed. New York; McGraw-Hill Publishing p.138
Spinal nerve interference and its resulting decrease in function may be a significant cause of endocrine dysfunction and hormonal related health problems.
"Lesions of the hypothalamic input region may produce a variety of symptoms, including diabetes insipidous, obesity, sexual dystrophy, somnolence, and loss of temperature control."
CORRELATIVE NEUROANATOMY
Cuusid, J. 18th Edition, Los Altos,CA Vange Medical Publications, p. 25
"Today, neuroscientists know that in many cases, psychopathology (depression) arises because of dysfunctions in particular
brain structures or particular brain chemicals."
AMERICAN SCIENTIST
Jacobs, B. "Depression and the birth and death of brain cells" Aug 2000
"The name, "hypothalmo-pituitary-adrenal-axis dysfunction" is an accurate medical description, but would never make it into the headlines."
DR. PHILIP GOLDSMITH
Schirof, J. Melancholy Nation US News and World Report Mar.(99)
---
Spinal Function and Hormonal Health | (203) 272-3239